Correct grooming for dogs at home
If you are like me, you know that it is very expensive to take care of dog grooming expenses. We all have a soft spot for pets but they are just like kids; they are very expensive. Correct grooming for dogs while at home may be the best thing you could have invested time in spending on learning.
This page will not be any different. But I will do my best to give you a bit more bang for your reading "buck". Also I will keep this updated ; so let's dive in.
Grooming tips for big dogs
Courtesy of http://www.sheknows.com
large dogs  may not fit in your bathtub so make sure to start bathing them at a young so that your dog knows how to behave over the shower. If this fails  have a bath outside
 Your nearest pet store may have a self-service pet wash section. So before you get dressed up contact them first.
To avoid build up of dirty and clean hair on your dog's body after a shower, be sure to brush your dog thoroughly before hand.
Make sure that you use dog shampoo do not substitute for human shampoo. They are different for a reason.
Try diluting the dog shampoo to prevent against harshness against their skin and also to keep the shampoo from being hard to rinse out.
Grooming tips for small dogs
Wiry Coats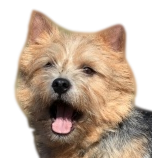 Wire-haired breeds sport a coat very uniquely their own:  hard, coarse, and wiry.
---
Curly Coats
Curly coats such as the Bichon Frise are beautiful when groomed, but can get tangled and unruly if not tended to regularly.
---
Short Coats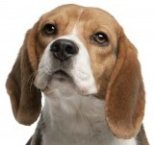 Short coats are the easiest to manage and a quick brushing weekly may be all that is required, apart from the other tasks common to all breeds such as brushing the teeth and clipping the nails.
---
Long Haired Breeds
Certainly the most challenging and time consuming, but also the most rewarding, the long haired breeds need much attention to detail.
Video On Proper Grooming
In this video bear a Maltese dog will be used to show the proper way to groom a dog. at home!
The groomer will start with a nice bath and then move onto the haircut
Check it out! : )
. 
Read more about these dogs and grooming their:
Bathing
Brushing & Combing
Clipping & Scissoring (Long Hair Breeds)
Nails
Teeth
Ears
Eyes
General things to do after bathing a dog are…
Universally it is basically the same for trimming a dogs nails, and dying them off. Dogs do not fancy getting their nails cut but it is a must. And to end of for this section when drying your dog I do not think you need an explanation how to do that part.
Do not over do it when cutting their nails or drying them off.  In this situation you would be better off treating them as humans when this comes up. If you are not careful you can harm them badly and because your dog may not always be able to tell the difference between discipline and award he or she may well likely look at that as discipline.
Good resources for websites that talk specifically about grooming different dog sizes
https://www.petcarerx.com 

This takes you to a page that strictly gives you instructions on grooming a large dog.

Large Dog Breed Health
Large Breed Dog Nutrition
Large Dog Training Tips
Large Dog Grooming Tips
Large Dog Supplies

https://pets.wahl.com

This takes you to a page that goes over doing grooming from your home. They then go into in depth instructions on brushing, bathing, hair clipping, nails, eyes/ears, and teeth

https://community.petco.com

This page talks all about grooming for different breeds of dogs. Under the title Grooming tips for small dogs  I basically gave some of the breeds but obviously those alone aren't the kinds of breeds in dogs. So this page will go into greater detail about grooming for different breeds.
Remember that correct grooming for dogs is not a complete simple task but with understanding of your pet it becomes easier.
Just because your dog hasn't made a fuss yet about the way you are cleaning them doesn't mean you shouldn't watch their behavior. Always keep an eye out for any odd way of positioning themselves from bracing against the way you are cleaning them.  Perhaps you may want to lighting up on your strokes, how you dry them off or the ingredient(s) you are using.
As always keep on caring for your dog they will love you for it : )